The United Group Difference
Relationship-Focused
There's a reason we have such long-term relationships with customers, investors, employees, and other stakeholders. We truly care about maintaining these connections and deliver white-glove customer service to do so.
Specialized Experience
United Group doesn't just develop anything that comes along. Our expert staff specializes in developing superior senior, multi-family, and student housing with a deep history of success.
Resident-First Mentality
We believe that our commitment to building and managing with our residents' best interests in mind is what makes us great. By providing great value and service, we set our communities apart from others.
Longevity
50 years for any company is a lot, particularly in the real estate industry. United Group has always stayed in the same family and is now run by the second generation of the Uccelli family.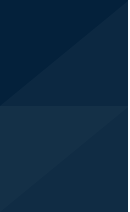 What Drives Us
We exist for one reason — to provide incredible value to our customers and stakeholders. For residents, that means providing an unparalleled living experience. For investors, our customer-first approach sets us apart and helps us deliver maximum returns. For our partners, our specialized experience and customer focus increase asset value that other firms can't match.
Our Mission, Vision, & Value
Our Purpose
We don't just develop high-quality communities that offer great amenities — we develop well-rounded communities that foster better lives.
Why We Exist
We envision a future of easy, ensured access to tools that help people live their lives to the fullest.
What We Provide
Our services and culture enable us to provide housing, community, and support services. In turn, this creates lively, robust, lifestyles for residents.
United Group Celebrates 50 Years!
---
From a vision founded in humble beginnings to an award-winning real estate development and management company, United Group's journey has been thrilling. Thanks to our amazing partners and employees for making it all possible!