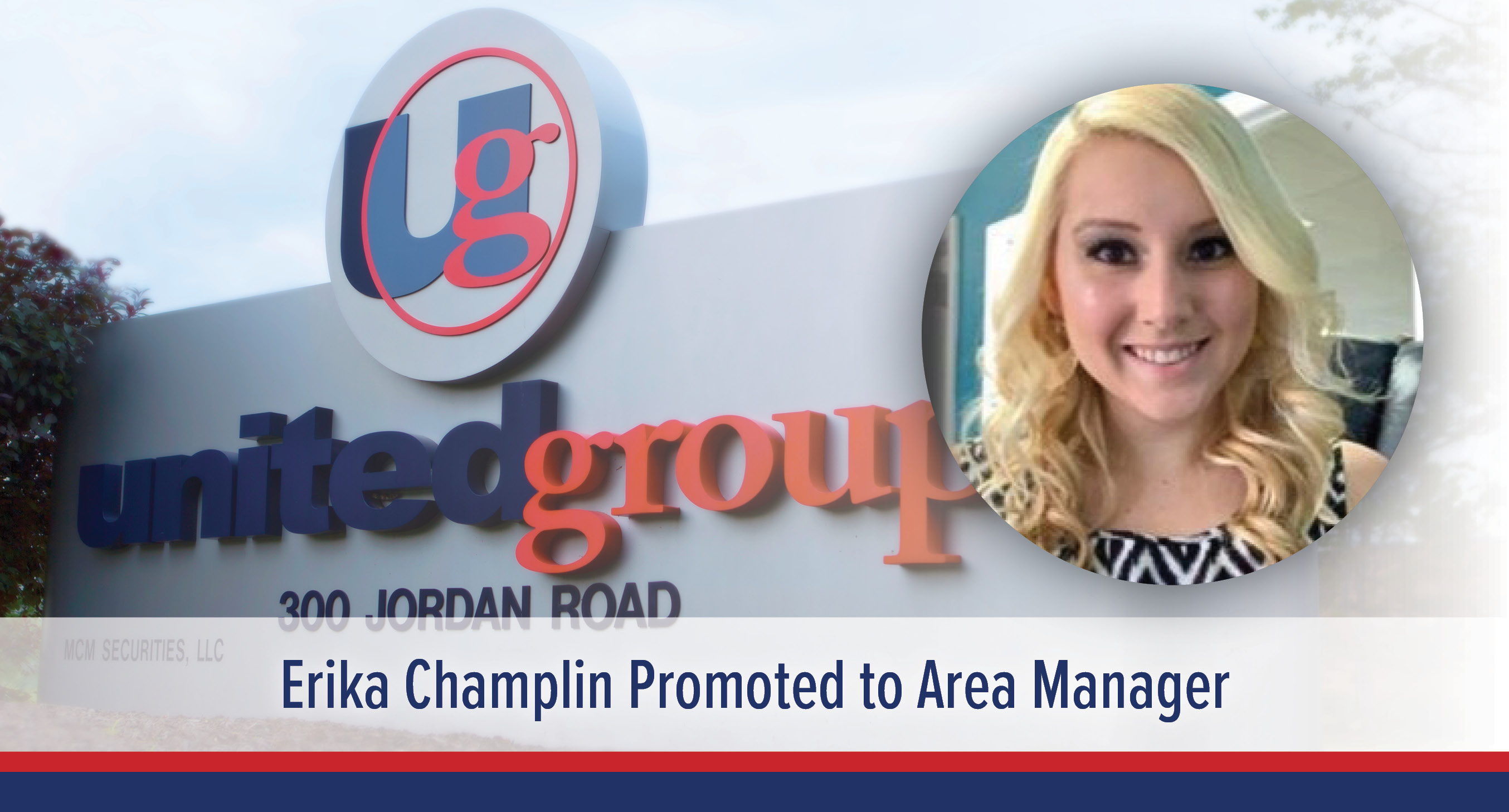 Erika Champlin Promoted to Area Manager
April 14, 2022
by:

Ben Golub
Today, we're excited to shine the spotlight on a talented, valued member of the UGOC team who recently earned themselves a well-deserved promotion. Please join us in congratulating United Group's newest Area Manager, Erika Champlin.
Widely regarded as one of United Group's most dedicated and passionate employees, Erika joined our team in 2018 as Property Manager at Deerfield Place in Utica. Before long, Erika had established herself as one of the top performers at UGOC, leasing up her community, increasing gross potential rent by 10% over two years and earning our organization's coveted Property Manager of the Year award in 2019. Based on her tremendous performance at Deerfield, Erika earned her promotion to Area Manager, taking on direct regional oversight of two communities on top of managing a full operations portfolio.
Erika's peers and supervisors alike admire her for her team-player attitude and willingness to go above and beyond to ensure our teams are supported and set up for success. She serves as a shining example to our team on just what can be accomplished with plenty of hard work and focus on driving results. We are so fortunate to have Erika here at UGOC and looking forward to watching her continue to thrive in her new role with our organization.
In her free time, you'll likely need to travel a bit off the beaten path to find Erika, a lover of fishing, hunting, snowmobiling and the great outdoors. She's certainly hard to miss on the road in her pink Jeep Wrangler.
We couldn't be prouder and more excited for Erika as she takes on this new position at United Group. We're looking forward to the many great things to come for her as she continues to grow and thrive within our organization, and are confident that, as always, she will do an incredible job. Congratulations Erika!