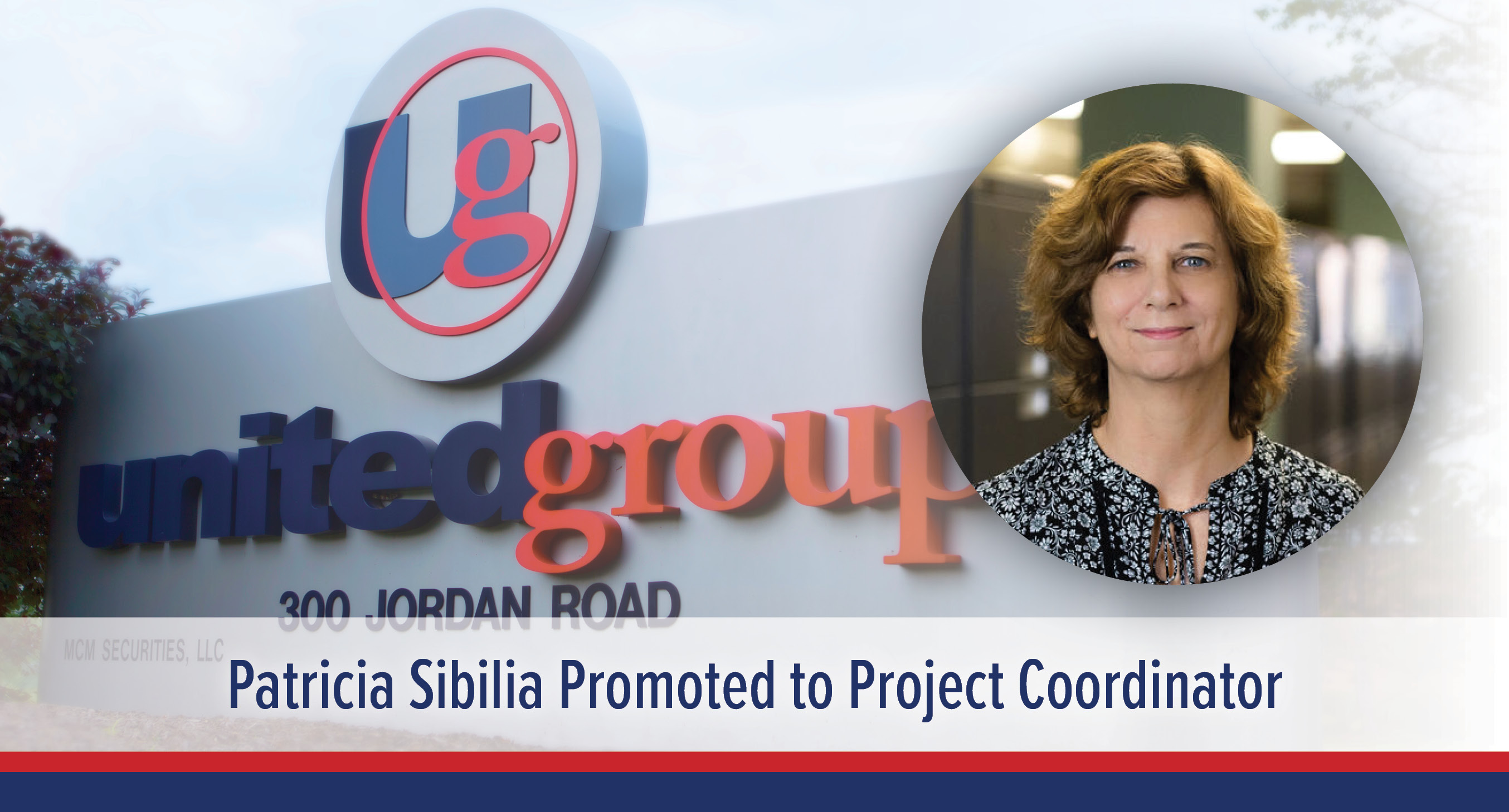 Patricia Sibilia Promoted to Project Coordinator
April 1, 2022
by:

Ben Golub
Today is an exciting day for our United Group Team as we announce a well-deserved promotion for an important member of the United Group Staff. Please join us in offering our heartfelt congratulations to Patricia Sibilia who will be stepping into the role of Project Coordinator for our Development team effective immediately.
Boasting a successful 30-year career on Wall Street, it's no wonder why Patricia was able to make herself indispensable to our United Group Team so quickly. She has held senior roles for technology, operational processing and efficiency and finance organizations, and even ran her own consulting firm, Sibilia Associates, for ten years. Most recently, Patricia served as City Group's Senior Director of Global Strategy, setting and implementing global strategy as she split her time between Albany and New York City.
Seeking an opportunity for more work-life balance, Patricia began her United Group journey as an Administrative Assistant in 2019 and has since proven to be an invaluable asset for our organization. Patricia has played a crucially important role in our recent growth and success, wearing many different hats and actively contributing in all phases of our development team's day to day operations. This new position will see Patricia taking on an increased role in these proceedings, with significant responsibilities from the opportunity assessment phase through to financial closings on new developments.
Patricia will also continue to contribute in numerous other areas of our organization's operations, including grant writing, market research, preparation of regulatory documents, finance support and additional administrative duties.
In her free time, Patricia maintains a balanced lifestyle through meditation and spending time outdoors. She also holds leadership positions with the Albany County Independent Redistricting Commission and the League of Women Voters.
We're so grateful to have Patricia as a member of our team and couldn't be more excited for the many great accomplishments still to come as she takes on this increased role. On behalf of all of us at United Group, congratulations Patricia!