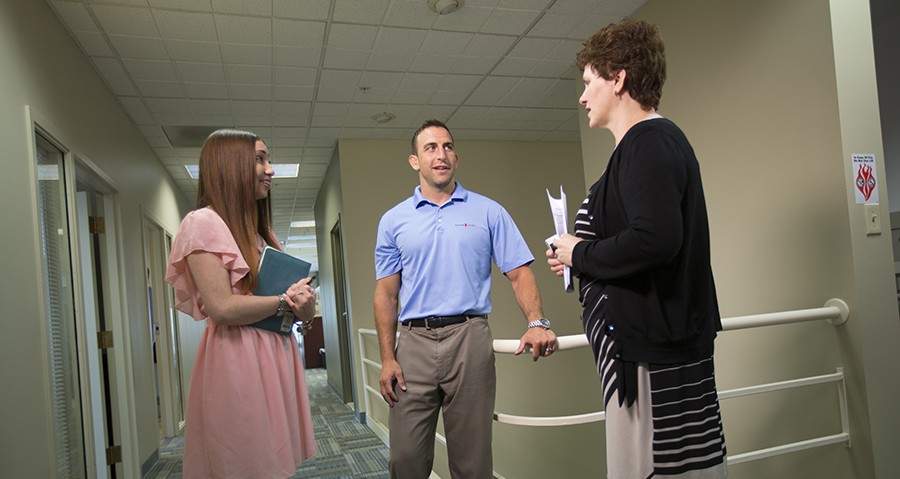 The Dos and Don'ts of Property Management
August 6, 2015
by:

Corinne Ellis
Property management is the operations and oversight of real estate property. The United Group of Companies, Inc. manages senior, student, and multi-family residential properties. It takes a particular type of individual to be successful in management and an even rarer being to thrive in property management.
Let us paint a picture. I like to think of a property manager as an umbrella – capturing the many different roles and responsibilities that lie beneath it. In order for all the tasks and operations to run smoothly and remain "dry," a property manager must execute and demonstrate their skills to the utmost of their ability. If there are holes in the umbrella, or the property manager has some major flaws, everything will get wet and fall apart. A good property manager is vital for successful occupancy rates, happy tenants, and positive revenue growth.
Tucked away in a superior property manager's mind are the "Dos and Don'ts of Property Management." These dos and don'ts have been branded into customary routines and are often second nature. Sure, an excellent property manager will have some savvy tricks up their sleeve, but they should always refer back to the basics as a starting point for outstanding customer service and to guarantee they're being as lucrative possible.
With that, here are some fundamental dos and don'ts from United Group property managers themselves:
Do believe in what you're selling and managing.
Don't discriminate.
Do take the time to listen to what your residents have to say, whether it be complaints or compliments.
Don't ignore problems or concerns your residents may have, big or small.
Do practice effective communication on all levels to avoid any misunderstandings or gaps in the daily work flow.
Don't procrastinate – it's a killer. When you let things slide, they will catch up with you eventually, so address what you have at hand to avoid having to pay later.
Do make sure you have a very open, warm, and honest approach when working with residents, prospective residents, and your team of employees.
Don't make promises that don't have 100% certainty – it is very important to be aware of how and what you say when communicating.
Do be familiar with your competition and the market.
Don't falsify reports and records.
Do maintain an "open door" policy – this will give residents and staff a sense of security and trust that their ideas are being heard and valued.
Don't neglect staff. Residents can sense when staff members aren't unified and disorganized.
Do be as fair as possible.
Don't misrepresent the company you work for.
Do return phone calls and emails punctually. It shows you are responsive.
Don't be rude or unfriendly when interacting with residents.
Do listen and communicate, as well as be proactive and involved, current and knowledgeable.
Don't micromanage your employees.
Do refrain from quoting policy when speaking with residents. It is easier to explain in terms they will more likely understand.
Don't gossip.
Do know your site inside and out.
Don't ever tell a resident you "can't" do something. Always find a way to be creative to meet their needs or provide the service they are looking for.
Do smile
Don't complain out loud.
United Group would like to thank property managers Beatrice Denton, Cecelia Dudla, Mary Christman, Michelle Drappo, Deannie Van Holm, Tracy Hyneman, and Deborah Waite for sharing their two-cents on how to be a successful property manager. We thank them for efforts in the field and continue to wish them the best in their future work!
Interested in learning more about United Group? Visit our website at www.ugoc.com.