January 22, 2014
The Lodge At BridgeMill Wins Award Of Excellence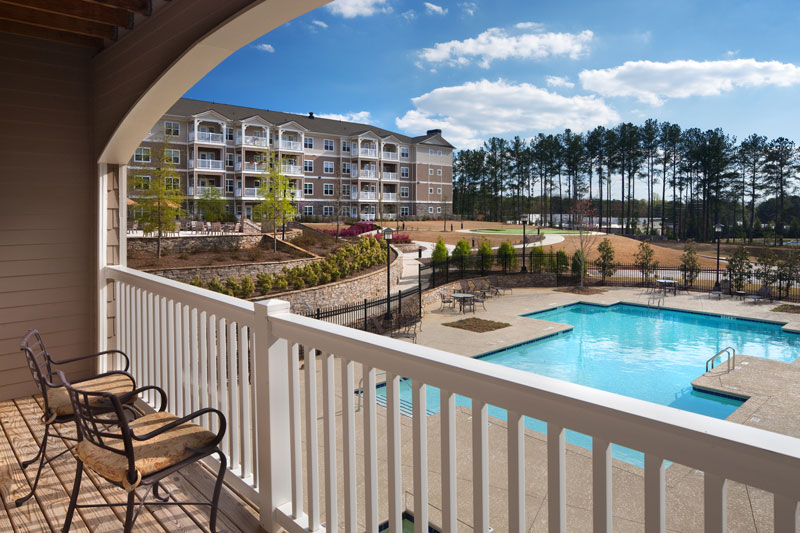 The Lodge at BridgeMill was recently presented with a SeniorAdvisor Excellence Award for receiving consistently high ratings from residents and their families in 2013.
SeniorAdvisor.com is a consumer reviews website established by A Place for Mom (APFM), the nation's largest senior living referral service, as a way for seniors and their families to share feedback on senior living communities and services. The inaugural SeniorAdvisor Excellence Award identifies the top senior living communities who have received an overall average rating of at least 4.5 out of 5 stars on the site. The award winners were recognized for having the best customer ratings and reviews out of more than 100,000 senior care providers currently on SeniorAdvisor.com.
Winners of the Excellence Award are located all over the country and represent the top tier of independent living, assisted living and Alzheimer's care communities on the SeniorAdvisor.com website. This exclusive designation places the winners in the top one percent of living communities nationwide according to consumers.
"SeniorAdvisor.com was launched with the goal of providing a useful resource for consumers looking for first-hand feedback on senior care communities," said Eric Seifert, President of SeniorAdvisor.com. "We wanted to put a spotlight on those companies who have invested efforts to deliver excellent customer service to potential and existing customers, as evident from their high ratings. The recipients of the first SeniorAdvisor.com Excellence Awards set a high bar of quality for other senior care providers to follow."
"We are honored to receive this Award of Excellence from SeniorAdvisor," said Deannie Van Holm, Property Manager at The Lodge at BridgeMill. "We are dedicated to our residents and an active, independent lifestyle here at The Lodge at BridgeMill and are so pleased that both our residents and their family members are happy with the programs and services they are receiving."
Plaques and web badges were presented to winners of the SeniorAdvisor 2013 Excellence Award. Additional details and a complete list of award winners can be found at senioradvisor.com/top-rated-senior-living-communities.
Tag(s):