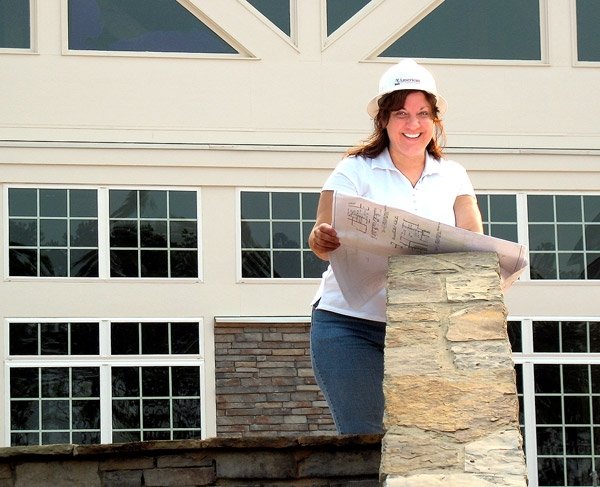 UGOC Spotlight: Recognizing Micheline Moncur During Women In Construction Week
March 5, 2020
by:

Greg Eves
The first week of March marks "Women In Construction Week" and the United Group of Companies, Inc. (United Group) is proud to recognize Micheline Moncur, a construction project coordinator, for her efforts, skills and dedication to the industry.
Micheline was first exposed to the wide world of the construction management industry in 2002, when she pursued a temporary employee position for United Group while the company was developing and building SUNY Empire Commons in Albany, NY. The career change came after fifteen years in the banking industry. "It was a major transition in my professional career, and I was excited to have an opportunity to try something new," said Moncur. "I immediately fell in love with the construction industry, and appreciated the immense support from Walter Uccellini, Tom Uccellini and Peter Cornell. I knew they really wanted me to succeed."
Tom Uccellini then encouraged Micheline to complete coursework, focusing on construction at Hudson Valley Community College. She learned the basics of framing and concrete in the classroom and would then gain on-the-job experience with Uccellini and Dave Barnum while the company constructed Wallkill Living Center and the second phase of Diamond Rock Terrace.
Moncur would eventually leave United Group when she was offered the opportunity to work as a construction project manager for Habitat For Humanity. "I drove the organization's truck from project to project, managing construction tasks for volunteers," said Moncur.
After building eight single-family homes with Habitat For Humanity, Moncur accepted a project manager position at Buck Construction. She renovated Harmony Mills in Cohoes, NY and oversaw the construction of Eastwick Village.
In 2008, Moncur opened "M3 General Construction Services" and eventually obtained a "Women In Business" certification from New York State.
United Group was thrilled to welcome Moncur back to the company in 2017. She immediately began work on several brand-new multi-million-dollar development projects in New York and Florida.
In her spare time, she became OSHA 30 Certified, and earned a master's degree in English from Southern New Hampshire University with a concentration in grant writing.
In 2019, she helped author a Consolidated Funding Application, which resulted in a $1.7 million grant from the New York State Economic Development Council for a proposed 175,000 square foot mixed-use, commercial project in downtown Troy, NY.
This demanding and challenging career choice might be too burdensome for most people, but for Moncur, it's all worth it. "My favorite part of construction is being on a site the minute the dirt starts moving and following through to when the first residents are moving into the community. The idea that I helped build something that will exist and be utilized by people long after I'm gone gives me chills. It's so fulfilling to know that I helped give someone a place to call home," said Moncur.