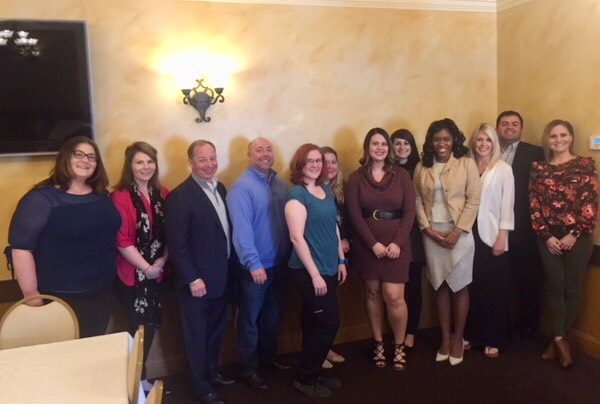 UGOC Honors Recent United University Graduating Class
April 26, 2018
by:

Greg Eves
This month, the United Group honored team members who recently earned an Associate Degree from United University, which is a management training program that is designed to provide exceptional training and tools to motivate, promote and support employee development.
The graduates enjoyed a lunch with United Group President and CEO Michael Uccellini, Chief Operating Officer Jeff Arnold, and Regional Mangers Jackie Shafer, Mike DiGiacomo, and Maureen Conroy, Vice President of Human Resources Joan Cavanaugh, and Human Resources Manager Michaela Gabriele . They were also happy to share their thoughts on why the decided to pursue a United University degree: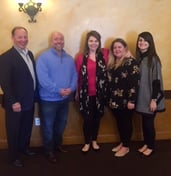 "I pursued the degree because I wanted to take advantage of the offered education, and I also wanted to be sure to set a good example for all of the staff at our properties within our portfolio. I enjoyed the experience and thoroughly appreciated the acknowledgement and kind words from Michael, Jeff and Jackie during my acceptance of the award."
-Dana Wheeler, Field Marketing Manager, Multi-Family Housing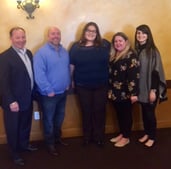 "Earning my United University degree was a very fulfilling experience, and I truly appreciate the added resources that United Group provides to help me grow and succeed in my career!"
-Allison Wheeler, Asst. Property Manager, Hearthstone Village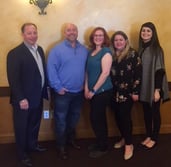 "United University was excellent! It rapidly accelerated my career and made me confident in my new job. My favorite section was the Field Work. It motivated me to get out into the community and meet new people."
-Pamela Bray, Asst. Property Manager, Schuyler Commons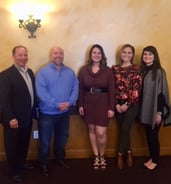 "I wanted to further my education with United University because I love what I do, and I want to be able to use the tools and skill I learn through these trainings to make our property flourish even more than it already is. When I came on board at Huntington Heights, it was a brand new staff and I am using what I've learned, and what I will continue to learn, through United University to help make our team united and to make our property one that everyone is proud of."
-Mekeya Carter-Jordan Kline, Property Manager, Huntington Heights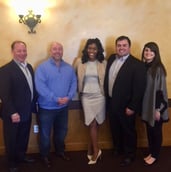 "I find it extremely important to invest in opportunities that propel you forward in your career and add value to your character. Pursuing my degree with United University allows me to develop my skills as a property manager while creating the most ideal housing accommodation for the community we serve. Courses like Building a Team Culture and Traffic Generation provided fresh and eccentric ideas for our team to use and I look forward to continuing my education."
-Mekeya Carter-Mekeya Carter, Asst. Property Manager, College Suites at City Station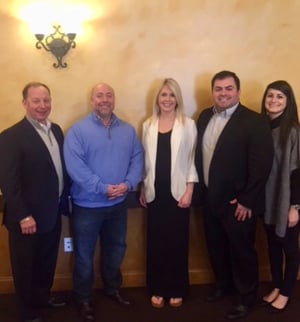 "I was excited to pursue my United University degree because of the wealth of knowledge I knew the courses would offer. I believe that there is always room to grow in the field you are in. As someone who pursued a completely different degree in college, I felt that the coursework and fieldwork were valuable additions to the trainings and experiences I have had working in property management over the past three years. I learned things that I was immediately able to put to use along with refreshers. While most of the work is done independently, I found myself touching base with past and present co-workers, discussing what we were learning and utilizing at our different sites. I very much enjoyed the training courses that were done in person with fellow employees as well because it gave us a chance to connect. I think the implementation of United University will continue to strengthen the knowledge and opportunities for all UGOC employees and help us thrive and be the best we can be."
-Sara McCloskey, Property Manager, College Suites at City Station