March 11, 2022
Kudos Corner: 2022 Quarter 1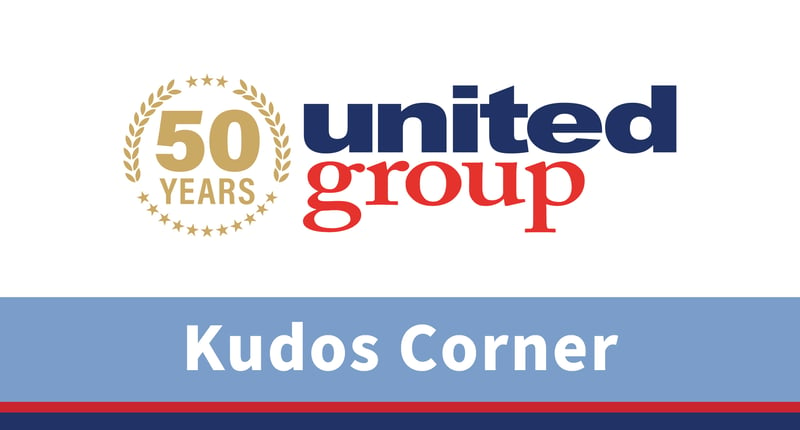 The Kudos Corner, published in our quarterly employee newsletter, is an opportunity for our team members to recognize each other for going above and beyond to help their colleagues. Congratulations to this quarter's honorees!
Erika Champlin, Area Property Manager, Corporate: Erika helped create and roll out our new Florida CRM Leasing training! Erika is based in New York but has assisted in Florida at The Sovana at Stuart, Arcadia Gardens, and The Residences at Monterra Commons. She rolls up her sleeves, immediately becomes productive, and supports on-site teams with a contagious energy! Kudos to Erika!
Caitlin Murray, Office Manager, Corporate: Caitlin joined our team last fall and has been an instrumental part in helping Corporate and Sites alike operate smoothly. She tackles projects headfirst and is never afraid to dive into new challenges while maintaining her great sense of humor. Thanks for all you do, Caitlin!
Glen Lechman-Parslow, Assistant Property Manager, Hearthstone Village: Residents at Hearthstone Village are thrilled with our APM, Glen Lechman-Parslow. He has placed many smiles on their faces through his talents in baking, decorating, and overall conversation! Thank you for joining our team, Glen!
Matt Kroez, Operation Systems Specialist, Corporate: Matt is always available to assist with questions/panic moments and is happy to help with even the simplest of questions. We appreciate you, Matt!
Paige Nicholl, Lifestyle Manager, Sandalwood Village: Sending a shoutout to Paige—she is loved by residents and staff alike. Thank you for always making the SUN Program shine bright!
Bill Thomas, Maintenance Technician, Deerfield Place: Bill's dedication and attention to detail do not go without notice. He ensures that Deerfield is well-kept and that residents are satisfied. Thanks, Bill!
*Joe Roman, Assistant Property Manager, College Suites at Washington Square: Joe Roman at CSWS is a respected and well-liked part of our management team. With Joe at the helm, we have dropped overall delinquency. The way Joe builds connections and maintains a high level of respect from all residents makes our collective efforts a breeze and helps keep us on top of our goals!
*Congratulations to Joe on his recent transfer to Arcadia Gardens, where he will be continuing his role as Assistant Property Manager in sunny Florida!
Christy Maxwell, Property Manager, The Outlook Gwinnett: Christy is an inspiration. She is a caring mother, dedicated businessperson, and thoughtful friend. She never complains—she always comes in with a smile and a story to push her staff through the day. Nothing is too out of the way for her; whether it is bringing each employee their favorite cake on their birthday or buying snacks for the hardworking construction staff, Christy makes sure that everyone is happy and comfortable. It's the little things she does that make her a mentor instead of just a manager. Her empathy and focus mean she is a natural leader who motivates her team to learn all they can and do their best. Christy is amazing!
Tag(s):