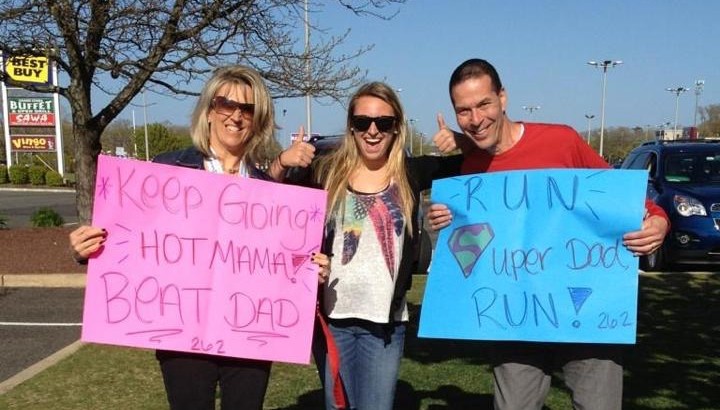 Meet Keith Axelrod: Managing Director and Running "Superman"
September 9, 2015
by:

Corinne Ellis
Keith Axelrod, Managing Director of Finance at The United Group of Companies, Inc., has seized our attention. From what he has achieved professionally, to everything he holds close to his heart in his personal life, he has quite the list of titles and accomplishments.
Axelrod grew up in Westchester County, NY. He prides his alma mater from Walter Panas High School and later completed his bachelor's degree in Communications from Charter Oak College in New Britain, Connecticut. Axelrod started at United Group just over six years ago as a part-time employee. He worked as an agent responsible for introducing prospective investors to United Group Income Funds to help raise capital for various projects in the pipeline. Since then, Axelrod has moved to full time employment as Managing Director of the Finance Department, and has been in his current role for the past three years. He helps to complete assorted types of financing to fund projects, as well as create presentations for those respective sources. Axelrod also likes to get his feet wet assisting United Group's Senior Vice President of Finance with investor services.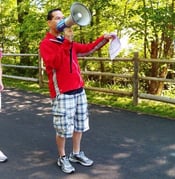 So, why is Keith so fascinating? Not only does he spend his 40-hour work week at United Group's corporate office in Troy, but he dedicates his spare time to the Mid-Hudson Road Runners Club (MHRRC) as President. Axelrod has been President for the past ten years. Based out of Poughkeepsie, NY, MHRRC hosts a race every fall called the Dutchess
County Classic: a half marathon, 5K, and kid's 1-miler. This year is the 37th annual event. The half marathon course parades through a scenic route of farmland, greenery, and quite the number of cows. The Dutchess County Classic averages between 400 – 600 half marathoners every year and holds a record of 1,400 runners total! When Axelrod became President, there were only 600 runners total between three races.
When Axelrod took over the race ten years ago, it included a full marathon, half marathon, and 5K. Eventually, the full marathon was dropped due to dangerous traffic. After removing the 26.2 mile run, Axelrod upheld his vision of incorporating a 1-mile race for kids. Better yet, the kid's race is free! Keith has three kids of his own, who ranged between the ages of 5 – 9 when he took over as President. His soon-to-be 21 year old daughter was running a six minute mile when she was only ten years of age, and his other two children were runners as well. "We were able to get this idea up and running, because we were fortunate enough to have acquired sponsors like MVP Health Care, Health Quest, and other large companies, who provided enough money to waive the entry fee and give the kids a free t-shirt on race day," Axelrod shares. "The strategy worked. Our participation in the kid's race has double and tripled over the years – after all, they are our future runners!" Axelrod's performance since becoming President has earned him the title of MHRRC's "Superman."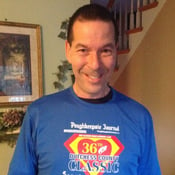 As for Axelrod, he is an eight-time marathon finisher himself! His races have included the popular NYC Marathon, Marine Corps Marathon, The New Jersey Marathon (three times!), and more. His favorite? It's a toss-up between the Marine Corps and the Phoenix Rock and Roll Marathon, which he completed alongside his wife! Curious as to what sneaker holds to be Axelrod's nirvana? Asics
Axelrod started running in middle school – he would stay after school to play basketball or go jogging with some of his teachers. Running became a staple when he was 46 years old, after his wife suggested he pick up a hobby to relieve the escalating stresses of running his own business. He started out running only a few miles at a time and gradually worked his way up. He shared that his first milestone was when he completed his first 4-mile run – and from there, that "runners high" took over. Within his first four months of running, he completed his first half marathon at a brisk 9 minute 14 second pace.
We asked the running aficionado what advice he would give someone who was looking to start running long distance. Here is what he had to share: "Start off at any level. If you need to walk a little, run a little to build endurance, begin there. Don't overdo it – take your time and build up the miles. And if you get injured or tired, take a rest. You should never run through injuries or pain."