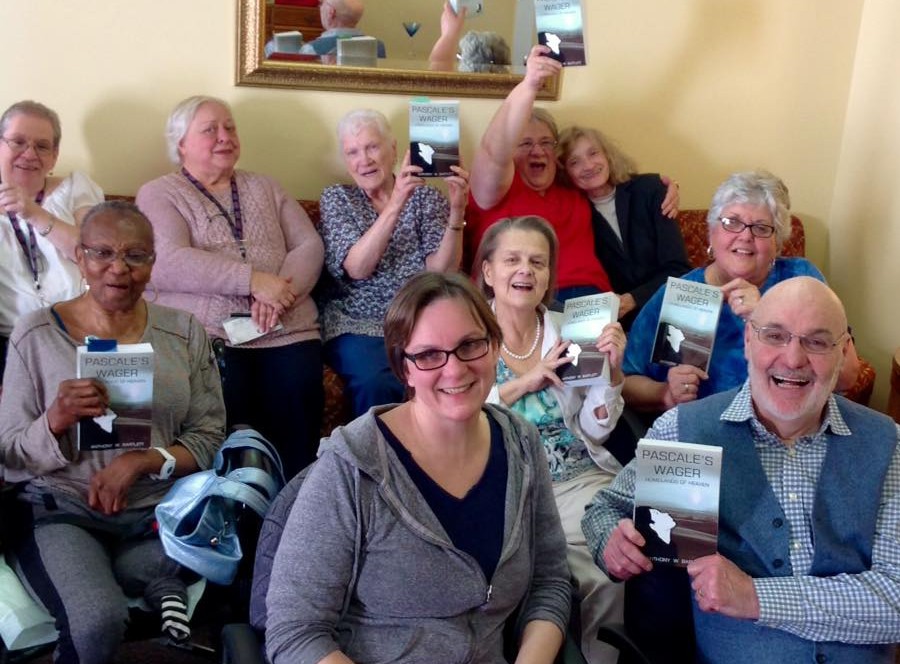 The key to successful senior resident retention
July 7, 2016
by:

Corinne Ellis
Have you ever heard the saying, "happy wife, happy life?" Probably. What about, "happy residents, happy life?" Probably not. But in real estate, it's true.
There comes a point in a person's life where the upkeep of owning a home becomes too much. The snow blowing, weeding, and lawn care has become tiresome and you'd rather be spending your days with friends, family, and participating in the activities you enjoy most. Your four-bedroom home, that years ago was the perfect, picturesque setting for your family of five, is now one too many bedrooms and bathrooms to keep sparkling clean.
Insert an independent and active senior living community here.
An independent and active senior living community is the bridge between home ownership and an assisted living facility or nursing home. People who find themselves on said bridge aren't yet in need of the on-site health care that comes with residency at an assisted living facility, but have outgrown the chores that come with owning a home.
Happy residents, happy life. United Group has developed and currently manages 11 independent senior living communities that are home to happy residents. In most instances, a community of cheerful people makes for a happy life. Most active adults who come to live at our properties seek more than just a place to live – they are in search for a sense of community. They're looking for a place where they can build friendships, let loose and enjoy what they love. And that's exactly what our residents are given the minute they make the decision to come live with us.
We have some of the happiest residents at Schaffer Heights, our independent senior living community located in Schenectady, NY. Schaffer Heights has a social activities calendar that is jam-packed with clubs, groups and events that residents partake in every day. Some of the most popular include happy hour, social tea, "Light Under the Covers" book club, "Blue Grass" writers group, and adult coloring. How did Schaffer Heights come up with the idea for these successful activities? Property Manager Kathy Welden-Pinney includes her residents when writing the social calendar each month. She wants to hear from them. What are the residents enjoying? What's not working? What would they like to see? "Getting the residents together in a variety of ways helps build relationships and in turn, builds community," Kathy shares. "Not every resident has the same interest, so we offer a variety of activities and groups. Creating community is paramount."
Kathy always seems to go the extra mile for her residents. For her "Light Under the Covers" book clubbers, she invited Anthony Bartlett, author of the book Pascale's Wager, to join their book review of his book. Bartlett signed everyone's books before he left. For the social tea regulars, they're in for a treat – no pun intended! Each month is a different theme and residents get dressed up to correspond to the theme. Men come dressed in slacks and collared shirts and the ladies arrive in beautiful dresses and sun hats. Tea drinkers sit at beautifully decorated tables lined with vintage linens, sip out of antique tea cups and nibble on treats. Kathy isn't someone who stops at the bare minimum.
The purpose of the monthly calendar stems from United Group's SUN® (Senior Umbrella Network) Program. The SUN Program is an award-winning seven-prong model that is designed to foster and support independent living and enhance the active-senior lifestyle. Our senior properties have happy residents, which in turn, is a direct correlation with the abundance of activities residents are offered. They no longer need to go off-site in seek of fun and friendship if they don't want to.
Other SUN Program events and services include transportation to local grocery stores and doctor appointments, day trips, fitness classes, game nights, blood drives, movie showings, health seminars, and more. The SUN Program is implemented at all 11 senior communities.
Happy residents lead to long-term tenants. Our residents are happy residents, because they have a voice and their voice is heard. They're a part of decisions that sculpt their everyday lives and the environment in which they've chosen to call home. "When a resident is contributing to the community where they live, they won't want to go someplace else." Spot on, Kathy!