May 28, 2019
The Three Be's of Social Media Marketing For Property Management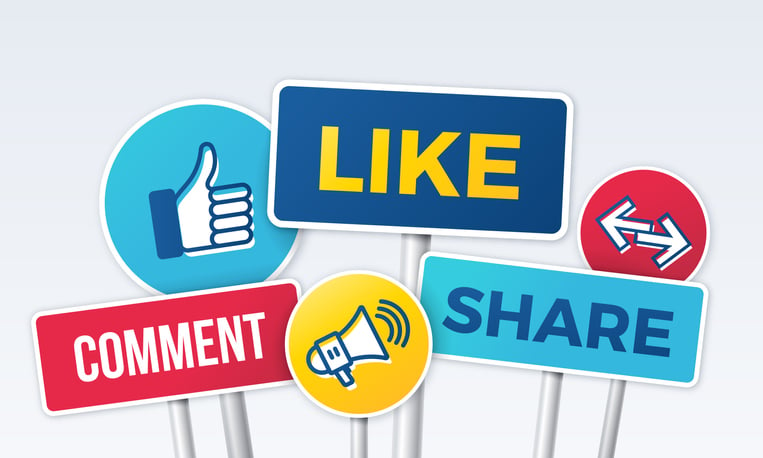 In the world of residential property management, every resident, every prospect and every lease matters. The mission is to fully occupy their communities with happy long-term residents. Properties are relentlessly vying for a prospect's attention and working hard to prove that their community-culture is unique and satisfying.
The question that most property management companies will ask is: how do we make our communities stand out? Look no further than social media marketing.
The ever-growing rise and dominance of social media marketing has become one of the most effective avenues to market and showcase a community's unique features, amenities and culture. Properties that maintain a consistent presence on popular social media websites like Facebook, Instagram and Twitter are more likely to reach a wider audience and potentially drive more traffic to a community or website.
Property management companies that are looking to create, revamp or better manage their social media marketing skills should utilize these simple tips.
Be Consistent
Consistency is key. It's important to set standards and stay organized. Be sure to create social media guidelines and expectations for your community to reach each week or month. For example, make sure a community's Facebook, Instagram and Twitter pages have a realistic and effective post frequency. Whether it's a daily or weekly frequency, your community should have a regular social media presence on your followers' newsfeeds. These posts should include highlights of your community's amenities, residents and events, as well as any other relevant news that your followers might be interested in.
Also, when managing multiple social media accounts for one community, it's helpful to make sure the name, phone number, email address, hours of operation, and descriptions are all visible and consistent.
Always go the extra mile when posting content, consider your social media activity a work of art by making sure every post is unique, descriptive and relates to your community.
Be Kind
Businesses work tirelessly to build a strong reputation in their local communities, and it's important to practice those values online as well. A strong online reputation, with countless positive reviews and valuable feedback helps prospects make their decision easier and proves that your community's sales talking points aren't just words on paper.
An easy way to build a positive online reputation can be simple. All you have to do is ask. If your leasing agent, maintenance technician, or community manager has a positive interaction with a prospect or resident, ask them to please consider leaving a review on your Facebook page. The more reviews that are featured on your Facebook business page, the more reputable your community will be to interested prospects.
Facebook Messenger has become a common source of communication between customers and businesses. Make sure your business is responsive and courteous when interacting with prospects or residents on Facebook Messenger. The quicker your business responds to a message, the more reputable and customer-orientated your business will look. Maybe you can even ask them to write and post a review!
Be Wise
Manage your community's social media marketing budget wisely. Create sponsored ads and boost Facebook and Instagram posts to reach a wider audience and target certain demographics, interests, and zip codes. Utilize Facebook ads to promote events or specials and link your community's website to the ad.
Now that you know the "Three B's" of social media marketing, it's time to implement these strategies into your own community's social media pages. Stay tuned for more social media marketing tips and tricks by clicking subscribe and contact us to explore how our marketing experts can help take your community's social media marketing skills to the next level.
Tag(s):