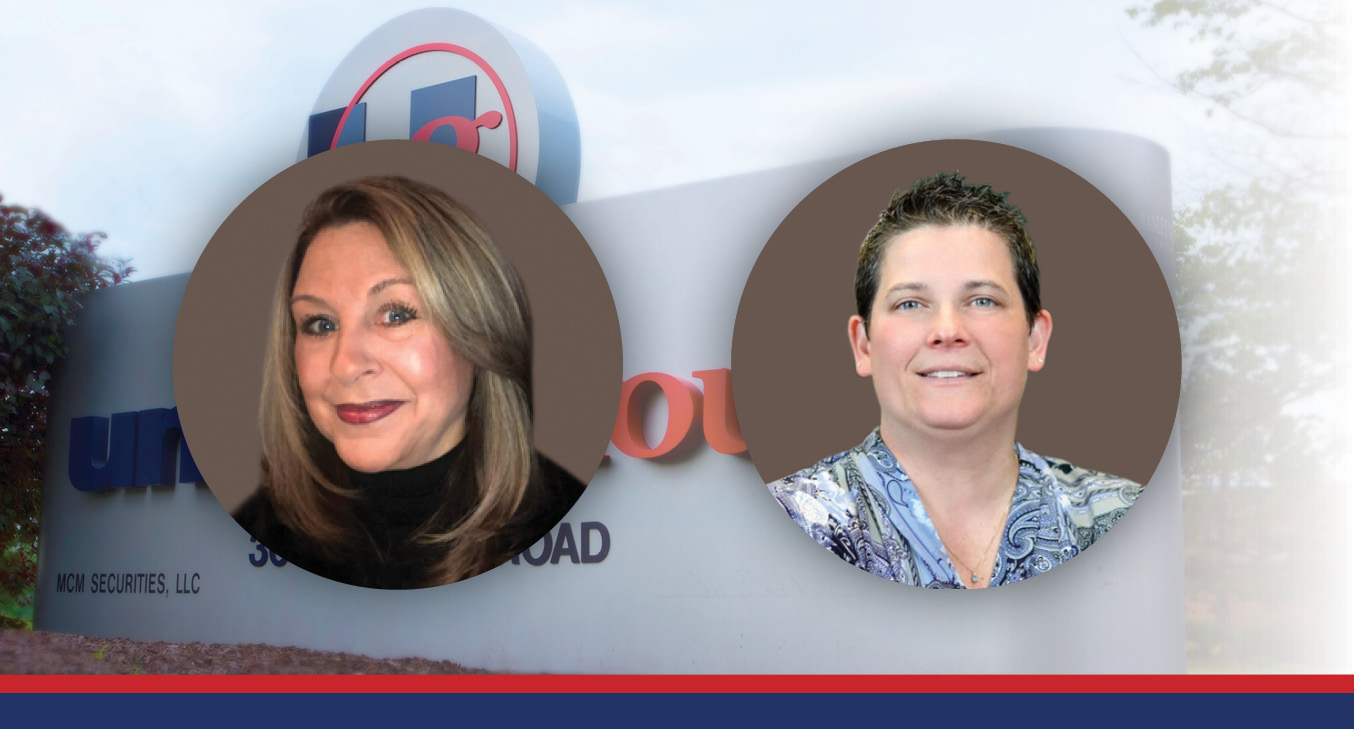 UGOC SPOTLIGHT: United Group Announces Pair of Promotions
March 9, 2021
by:

United Group
As part of the International Women's Day celebration, a day dedicated to honoring the achievements of women throughout history and across the globe, Michael J. Uccellini, President and CEO, shared some exciting news about two of United's talented women. United Group harnesses the energy and creativity of its women and works to promote a culture where women's careers thrive, and achievements are celebrated.
Joan Cavanaugh, Vice President of Human Resources Appointed to Chief Human Resources Officer

Joan Cavanaugh was hired in January of 2003 as Director of Human Resources for The United Group of Companies, Inc. with 15 years of dedicated Human Resources management. Joan was hired to direct and manage the Human Resources function for United Group managing recruitment, employee relations, leadership and employee development, succession planning, organizational effectiveness, change management, compensation and benefits administration, and employee related liability insurances.

In 2007, Joan was promoted to Vice President of Human Resources, and to coincide with the HR Department's recent realignment, growth, and current responsibilities to the organization, Joan Cavanaugh has been named Chief Human Resources Officer. This will allow dedicated time for the Director of Human Resources to manage HR operational issues, while providing the necessary time for the Chief Human Resources Officer to dedicate additional time to leadership development and overall organizational effectiveness. In the past year, two of Joan's team members were promoted, Bekah Hebert was promoted to Benefits and Compensation Manager, and most recently, Michaela DiGiacomo, was promoted to Director of Human Resources.

Joan plays a valuable role effectively integrating business planning and strategy into operational Human Resource programming and organizational effectiveness. Joan has been responsible for building solid teams and implementing a dynamic and sustainable HR environment to ensure readiness for growth of the organization through sound management and the implementation of online, web-based tools and applications to provide continuous support and growth to United's employees.

Congratulations to Joan and her team on their well-earned achievements.


Tracey A. Poissant, CPA, Corporate Controller Appointed to Chief Financial Officer

Tracey Poissant was hired in January 2017 as Corporate Controller for The United Group of Companies, Inc. with more than 20 years of experience in financial management. Tracey was hired to direct and manage Accounting functions and IT operations for United Group's residential real estate portfolio which is comprised of multi-family, senior, student, and government-assisted apartment home communities, as well as its commercial portfolio consisting of Class-A office space and diverse mixed-use properties. Tracey has been responsible for the strategic placement and management of the organization's liability insurances, operating systems, and software, as well as financial reporting, treasury management, accounting, audits, and tax returns.

Tracey's demonstrated knowledge, expertise, hard work, and leadership, along with increased responsibilities, has earned her the title of Chief Financial Officer, a title more reflective of her current role and responsibilities to the organization. Tracey's new position of Chief Financial Officer include responsibilities as Corporate Controller in addition to her Fin Op responsibilities for MCM Securities.

Tracey's determination, business acumen, and results-driven competitive spirit has raised the bar for her and her colleagues to perform at higher levels. She is a strategic thinker, great collaborator and subject matter expert, and is an asset to her peers, her employees, the organization, and our business partners, owners, and investors.

Congratulations Tracey on a well-deserved promotion!