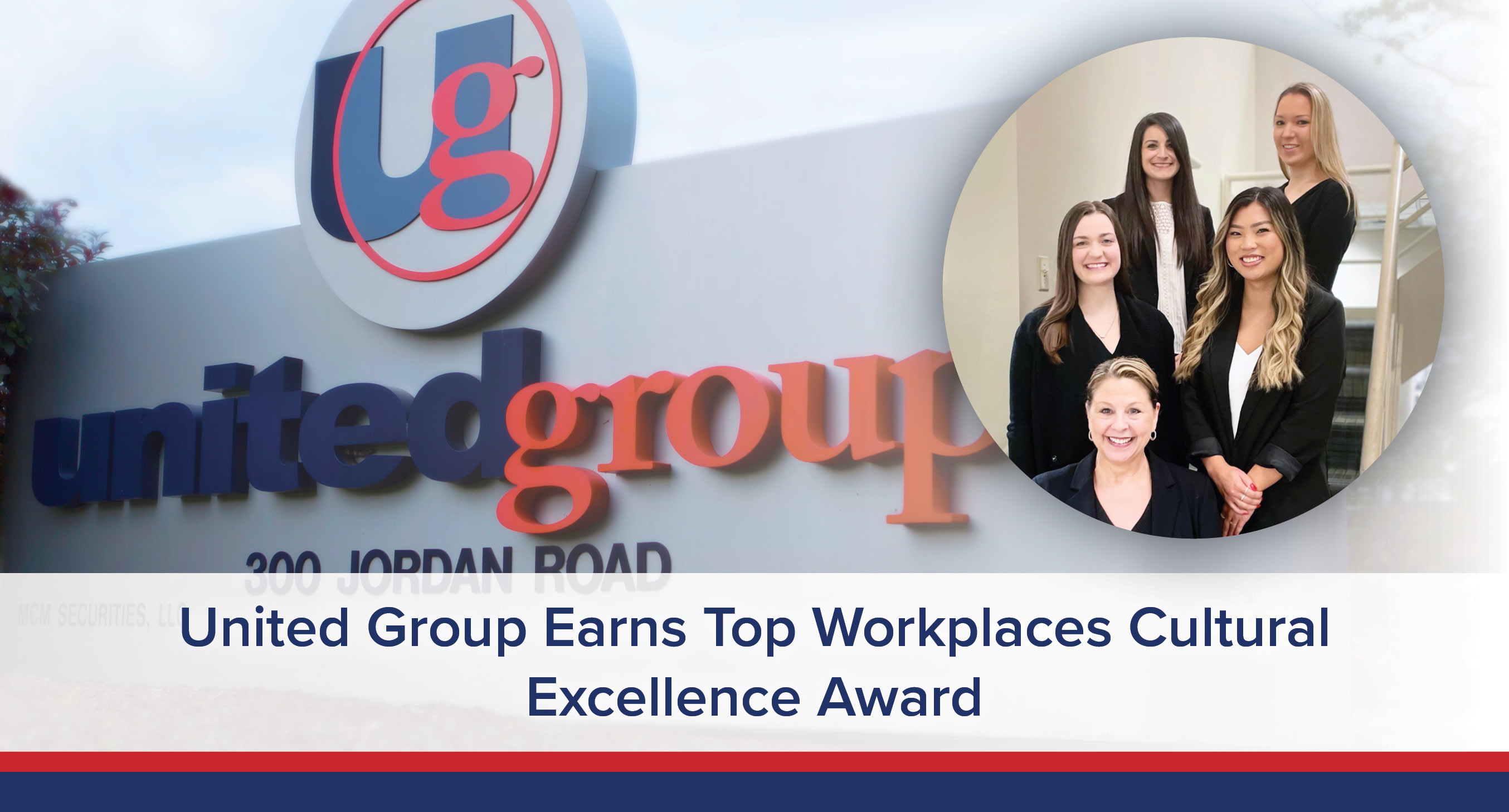 United Group Earns Top Workplaces Cultural Excellence Award
November 15, 2021
by:

Ben Golub
Here at United Group, we go to great lengths in our efforts to cultivate a positive and nurturing organizational culture that provides our employees not only a fulfilling and rewarding work environment, but the resources they need to grow professionally both as an individual and within our organization. We strongly feel that, when a member of our team is positioned to advance and succeed, we all see the benefits.
With that in mind, we're pleased to announce that United Group has earned Top Workplaces 2021 Cultural Excellence Award for Professional Development. This recognition is particularly meaningful for us, as it validates a critically important piece of what we've tried to build here, and we are thrilled to be honored alongside this year's winners.
Top Workplaces describes this award as an honor for those who "place a special focus on developing their employees' careers and enabling their people to grow professionally." This principle is at the core of everything we do here at United Group. Whether we're searching internally for someone to fill an open position, assisting team members to grow in our industry and earn certifications through the Institute of Real Estate Management (IREM) or encouraging our employees to educate themselves and grow in their positions through United University, our comprehensive training program, we are always working to provide our employees new opportunities and position them for success in their careers.
Building a strong team of qualified, driven professionals is as important to us as building best-in-class senior, student and multi-family communities, and we are so grateful to Top Workplaces for recognizing these efforts. We're looking forward to building on this momentum, continuing our work to make United Group an even better place to work and doubling down in our efforts to empower our employees with the tools they need to succeed.
In addition to this Cultural Excellence Award, United Group was recognized this year as one of Top Workplaces' Best Places to Work both locally for the 5th consecutive year, and nationally for the first time. To learn more about career opportunities with United Group, click here to view our current job openings.