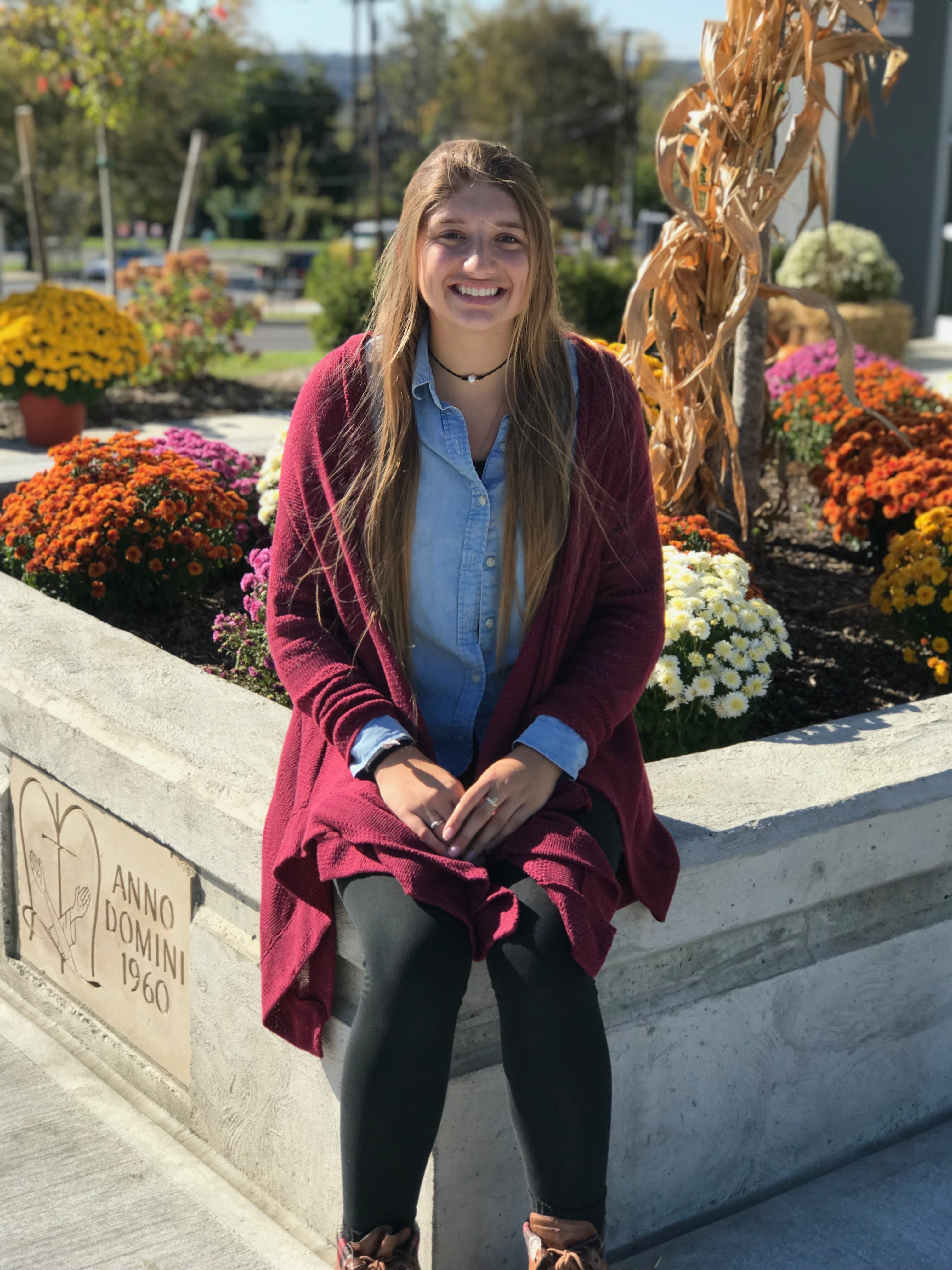 Resident Spotlight: Meet Student Athlete Linnea D'Acchille
October 16, 2017
by:

Greg Eves
Meet College Suites at Hudson Valley resident, Linnea D'Acchille. Born and raised in Easton, NY, and a proud alumni of Greenwich Central School, Linnea started kicking footballs a few short years ago, her unique talent eventually led her to Hudson Valley Community College, where she is the Vikings kicker, and majors in Chemistry.
We recently asked Linnea about life, football, and her experience at the College Suites at Hudson Valley.
Q.) Do you enjoy watching football? If so, what is your favorite team?
Linnea D'Acchille: I love watching a good competitive game, it does not matter the team. I enjoy watching evenly matched teams with talented players. I also try to make it back home to watch and support my high school team.
Q.) Who is your favorite athlete and why?
L.D) I love sports and respect any athlete out there doing their best for whatever sport they love. The athletes I respect the most are my teammates, because they are at practice with me every single day, giving their all.
Q.) What age did you begin playing football?
L.D) I played soccer Kindergarten to Junior Year and crossed over into football my senior year. I wanted a change and discovered that I was good at kicking.
Q.) How and why did you become a kicker?
L.D) I was playing a "powder puff" game of football, and I got bored and went to the end of the field and started kicking. At the time I did not realize what I was doing was so difficult. One of the parents commented how good I was, a few weeks later I started kicking on my own and decided to try out for the team.
Q.) What's the most difficult part of being a kicker?
L.D) The most difficult part of being a kicker is not always being apart of every practice. In high school I was able to practice with the wide receivers, but it is too dangerous to do that in college football. I have been helping Coach Muehling with reading and writing the offense play calls which I have really enjoyed because I feel more apart of the team. I also joined the soccer team, so if I have time in between I run over and practice with them too.
Q.) Explain what a daily Viking's practice is like.
L.D) Football started August 1st and was seven days a week from as early as 7am and as late as 10pm. It's really how much you put into it and how dedicated you are. Football was as time consuming as a full time job. Coach Muehling always told the team " we all have the same amount of time, it's how you use it." Practice includes running drills, practicing skills unique to your position, learning plays, team meeting, lifting, and many character building activities like sprints. A typical day is warming up as a team, usually we do a special team like kickoff or punt and then breaking into individuals. Everyone goes their separate ways to practice their position, after that we go into inside run and seven on seven. Next we might do punt or we will go straight to team. We do three different sections of team with sprints after each one. Depending on how well practice is going is how much we run each day. At the end of practice we will do field goal and PAT.
Q.) What is your favorite thing about Troy, NY?
L.D) My favorite part of Troy, NY are the people and HVCC. I have become close with all my teammates (football and soccer) and my roommates. HVCC is one of the best colleges to attend in the area, I also love the restaurant Brown's Brewery.
Q.) What is your favorite thing about the College Suites at Hudson Valley?
L.D) The College Suites are an awesome place to live. It is very close to HVCC and it is very easy to go home since it is close to the main highways. I am forty minutes from home and go home less than I did last year when I was two hours away. Having my own room and sharing a huge bathroom with just one other person makes college less stressful. The building is also brand new, beautiful, and extremely safe.
Q.) Explain how you decided to attend HVCC and continue your football career as a collegiate athlete.
L.D) I was actually torn between Utica College and HVCC. Ultimately my first year of college I went to Utica. I was not able to join the football team and chose to move on. It was the right move. I am getting a great education here at HVCC and have joined the football and soccer team. I am so fortunate to have Coach Muehling because despite never having a girl kicker he was willing to give me a chance. I'll always be grateful for the opportunity.