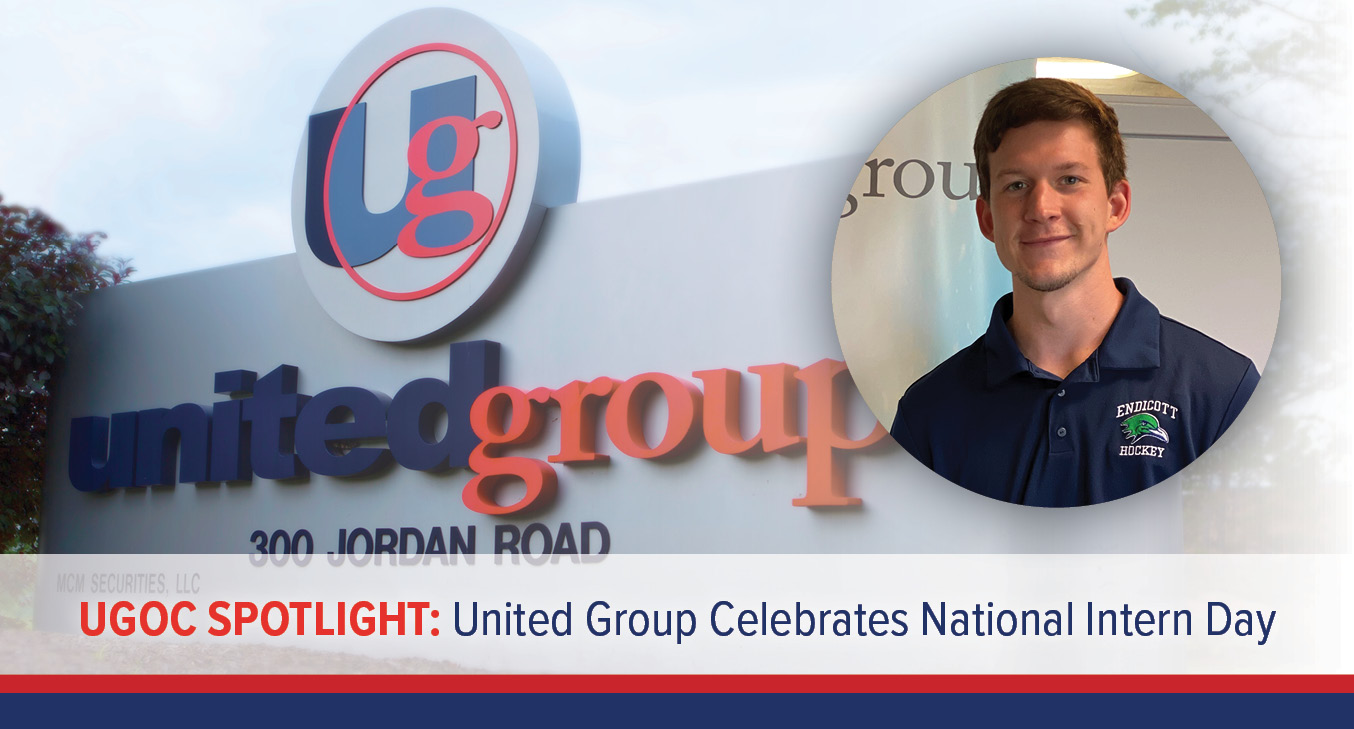 UGOC SPOTLIGHT: UNITED GROUP CELEBRATES NATIONAL INTERN DAY
July 29, 2021
by:

Ben Golub
Today is another very special day for us here at United Group, as our organization commemorates National Intern Day. We've been so fortunate over the years to have had many intelligent, creative and talented interns play major roles on our team, many of whom have gone on to work for us in full-time positions after graduation!
In the spirit of today's holiday, we'd like to shine the spotlight on Parker Schultz, who is currently working with us as a Finance and Business intern.
A rising junior at Endicott College in Beverly, Massachusetts, Parker has done a tremendous job since joining us at the beginning of the summer. He has worked closely with our department heads, tracking investment information, assisting with business operations and making meaningful contributions on several of our organization's biggest projects. We've been blown away by his critical thinking and digital technology skills, as well as his professionalism, dedication and upbeat spirit.
In his time with United Group, Parker has proven to be a real forward thinker, always eager to take on any challenge and tackle new projects. He is also an accomplished athlete, whose love of hockey is what brought him to the Northeast from his hometown, Lombard, Illinois.
We're so grateful to have Parker as a member of the United Family, and honored to have this opportunity to play a role in his educational journey. He's been a pleasure to work with, and we're looking forward to seeing the many great things he'll accomplish in what we're sure is a very bright future.
Happy National Intern Day, Parker, and thank you for everything you do!
To learn more about employment and internship opportunities with United Group, visit our website's career opportunities page.