May 28, 2020
UGOC Spotlight: United Group Recognizes May Work Anniversaries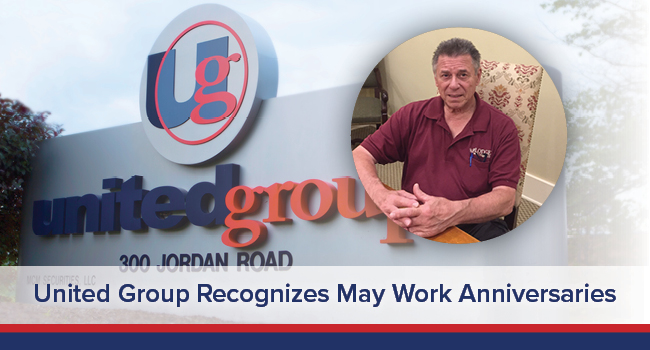 United Group is proud to recognize Robert Szmik for his milestone work anniversary during the month of May. Robert has worked for United Group for five years as a maintenance technician at the Lodge at BridgeMill, an independent senior living community in Canton, GA.
Robert has been a tremendous addition to United Group and the Lodge at BridgeMill team. He's worked tirelessly to keep his community beautiful and the wonderful residents happy every single day.
United Group appreciates Robert's efforts, hard work, and dedication to the Lodge at BridgeMill and our company. Thank you for five great years, Robert! We appreciate everything you do!
Read more about Roberts experience with United Group in the latest UGOC Spotlight!
1.) What do you remember about your first day with UGOC?
The work is such that you really never know what to expect one minute to the next with all the possibilities that can occur.
2.) Are you in the same role? What has changed about your role?
My job typically starts out helping residents with their maintenance issues, but in some cases, I have to go a step further and take time to listen to their personal problems etc, etc, and then I become their consultant too, lol!
3.) Tell us what an average day at the office looks like:
The day normally starts with going over work orders, prioritizing the urgency and off I go solving problems till I go home.
4.) Tell us one of your favorite early memories from your office:
One particular call that sticks in my mind involved a lady in room 3131 who left a load of laundry on her washer so I could test the machine while she was out, and so during the course of waiting for the problem to happen, I noticed pictures on the shelf looked like the lady who lives in room 2131. So, turns out I washed the ladies laundry for her!
5.) What do you love most about United Group?
I like the responsibility and independent nature of my work. By and large, there never seems to be enough time in the day to complete all tasks.
6.) What advice do you want to give yourself now, after working for the United Group during for past 5 years?
Continue living a healthy lifestyle, be honest, use good judgment and wisdom in my decision making. One more thing of importance…..never show up late, always be on time!
Tag(s):