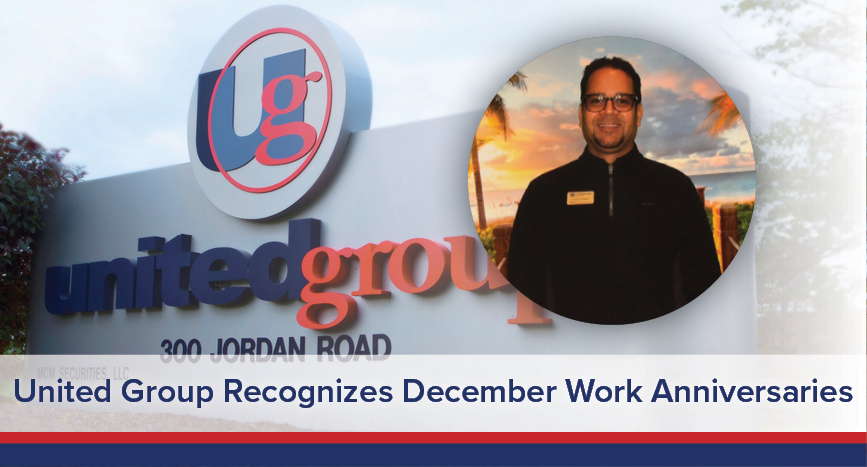 UGOC Spotlight: United Group Recognizes December Work Anniversaries
December 14, 2020
by:

Greg Eves
United Group wraps-up its final work anniversary spotlight of 2020 by recognizing Francis Mejia, who is celebrating his milestone fifth year with the company during the month of December. Francis is the maintenance supervisor at Diamond Oaks Village, in Bonita Springs, FL.
Francis has played an instrumental role at Diamond Oaks Village since before the community even existed, as he oversaw construction progress and made sure apartments were prepared for their first residents. In the years since Diamond Oaks Village first opened, he's helped turned the community from a construction site into a lively and bustling community filled with happy residents.
Francis has brought great energy, charm and a strong work ethic to Diamond Oaks Village and United Group. He relentlessly works to solve problems and help his colleagues and residents. United Group will always appreciate his efforts, kindness and dedication to our company!
Happy Work Anniversary, Francis! Thank you for all you do. Learn more about Francis's career with United Group below!
Name: Francis Mejia
Office: Diamond Oaks Village
Role: Maintenance Supervisor
1.) What do you remember about your first day with UGOC?
I remember seeing an empty constriction site, and many questions came to my mind how it was going to look when in was completed.
2.) Are you in the same role? What has changed about your role?
I started representing Diamond Oaks Village's new construction and after it was completed, I became the maintenance supervisor.
3.) Tell us what an average day at the office looks like:
I check the work orders that are pending and walk through the office. Then we have a meeting with the staff and coordinate our day.
4.) Tell us one of your favorite early memories from your office:
Participating in the owners' meeting during construction was an amazing experience since I was able to provide input and knew my opinion was taken into consideration
5.) What do you love most about United Group?
It's a company that makes me feel like a family and values my work
6.) What advice do you want to give yourself now, after working for the United Group for the past 5 years?
I feel comfortable working for a company that has always giving me support throughout the year and giving me the opportunity to expand my knowledge at other properties.