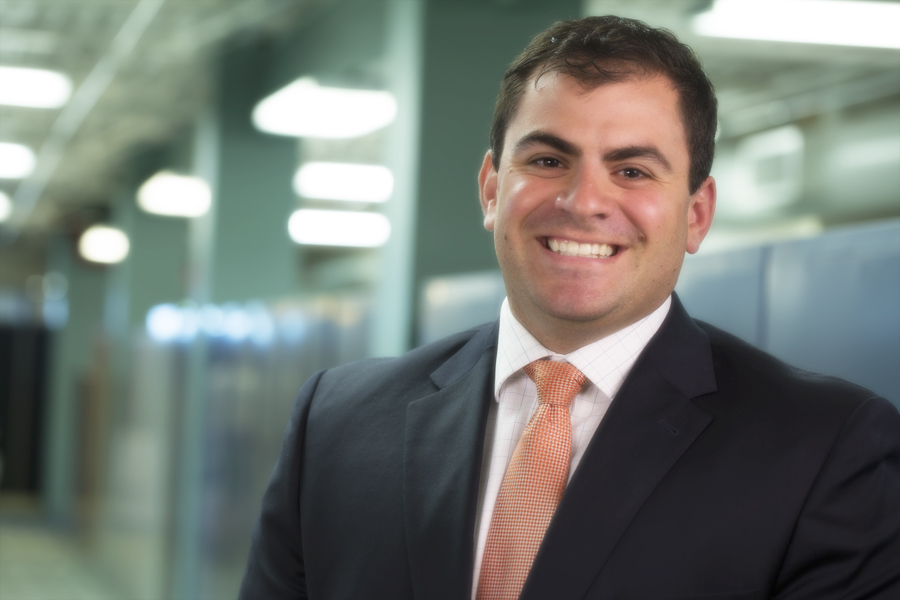 United Group Regional Manager Earns Certified Property Manager Credential From IREM
September 29, 2017
by:

Greg Eves
With over a decade of experience in real estate and property management, Michael DiGiacomo hasn't stopped learning.
DiGiacomo, a Regional Manager at the United Group of Companies, Inc. spent the past 18 months completing a rigorous schedule of coursework and exams to earn the prestigious Certified Property Manager (CPM) credential from the Institute of Real Estate Management (IREM).
An affiliate of the National Association of REALATORS, IREM is recognized worldwide as a community of passionate real estate managers dedicated to ethical business practices while maximizing real estate investments and promoting innovative management techniques through education.
To qualify for a membership, each candidate must be sponsored by a current IREM Certified Property Manager.
United Group's President and CEO Michael J. Uccellini sponsored DiGiacomo, and also serves as IREM's President of New York Capital Region Chapter No. 93. Uccellini presented DiGiacomo with his CPM certificate at United Group's headquarters in Troy, NY.
"It's an honor to earn this distinction and join the established and proud professionals in the IREM community," said DiGiacomo. "The time spent in the classroom, studying and traveling, was all worth it. It was a very fulfilling moment for me when Michael Uccellini handed me my CPM certificate. I'm very thankful and grateful that he sponsored and supported me through this milestone in my career."
As a regional manager at the United Group, DiGiacomo plans to put IREM's practices and values to good use. He currently oversees the management and operations of the company's entire student housing portfolio, which consists of 1,796 beds, two senior housing properties containing 298 apartments, two commercial properties in the Capital Region, and a team of more than 25 staff members.
"I'm fortunate to now have an even deeper understanding of the ever-changing real estate industry," said DiGiacomo. "I believe there are always ways to improve your properties and provide an even better standard of living for the residents that depend on you. I'm looking forward to hitting the ground running, and taking the skills and knowledge I learned from the experts at IREM and continue to improve every day."