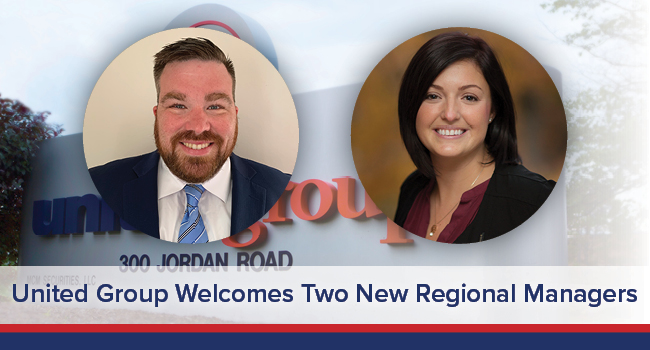 United Group Welcomes Two New Regional Managers
May 29, 2020
by:

Greg Eves
United Group's continued growth has recently created a need for two new regional managers to oversee various multi-family and independent senior housing communities across the company's portfolio.
Erin VanDeusen was promoted to Regional Manager after serving as an Assistant Property Manager and Property Manager at Glenmont Abbey Village in Glenmont, NY where she helped stabilize leasing initiatives through new ownership transitions. Her five-year career with United Group has also included working as a Field Marketing Manager and as the Office Manager at the corporate office. Erin's management portfolio includes independent senior housing and multi-family communities in New York and Colorado, as well as providing operational and leasing support to communities located in Florida.
Jonathan Kaplan joined United Group with more than fourteen years of experience in the real estate industry. He's previously led operations, public relations, marketing initiatives, and communications efforts within the fields of conventional multi-family, student housing and the hospitality industry. Jonathan will oversee the various Parkstead Properties, which are multi-family communities located in New York's North Country.