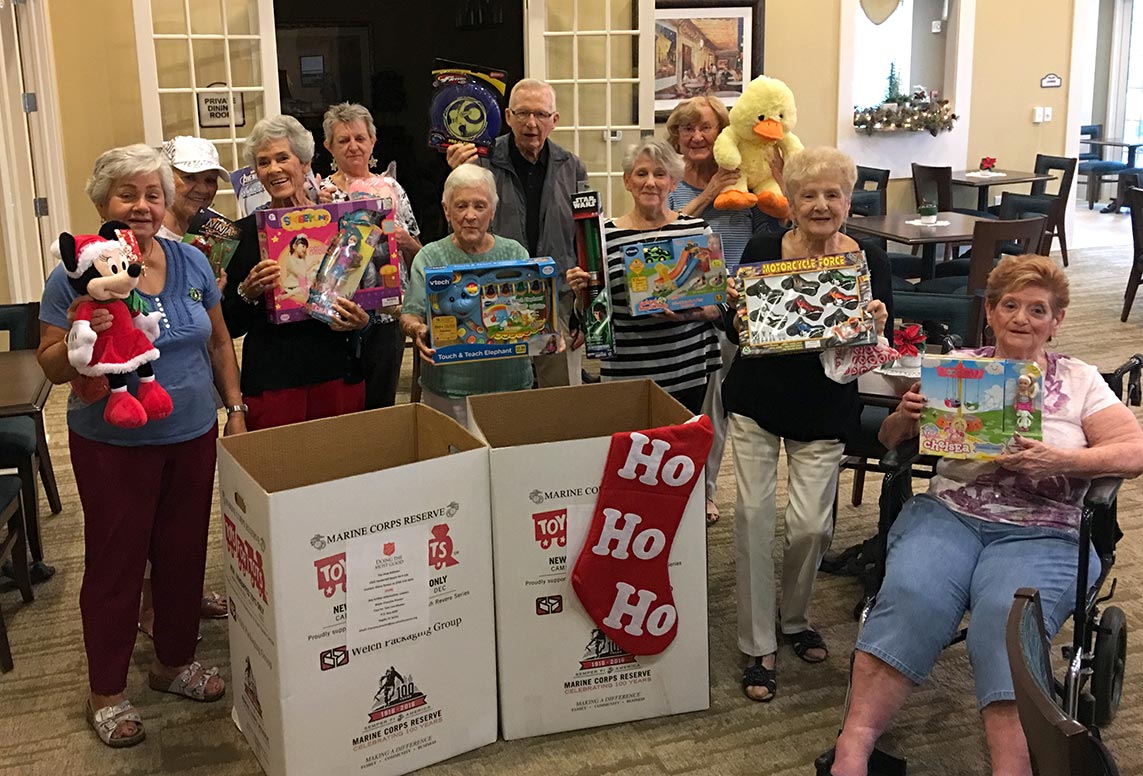 Sandalwood Village's "Holiday Helpers" Complete First Annual Toy Drive
December 15, 2016
by:

Corinne Ellis
Naples, FL – The residents and staff at Sandalwood Village, Naples' newest active senior community, recently completed their first annual toy drive in partnership with Toys for Tots. Launched at the beginning of December as part of their tree lighting ceremony, residents collected gifts throughout the month so that less fortunate children can have a positive and happy Christmas season.
"We have such a wonderful group of residents at Sandalwood Village," shares Debra Brough, property manager. "This community has so much positive energy and it's great to see it used to benefit children in our area, especially during the holidays. I'm proud of the annual tradition we've created and look forward to more charitable events in the coming months."
Approximately 25 residents participated and successfully filled two large boxes with toys for children to enjoy this Christmas. Past events have included a Veterans breakfast, community blood drives, and participation in various benefit walks throughout the area.